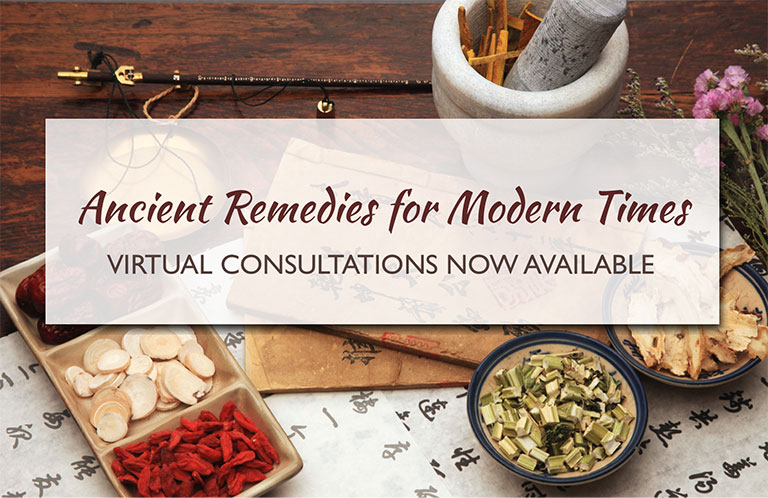 In an effort to keep our community safe and healthy, the clinic will be closed until the Shelter-In-Place order is lifted.
My deepest hope for this most unusual time is that you are able to maintain your health - physical, mental, emotional, financial, and spiritual. Beyond mere maintenance of health, however, my wish is that if you feel called, to allow this cataclysm to be a uniquely potent crucible for reflection and growth.
When we look back on the Coronavirus of 2020 many moons from now, I imagine it will be a life-pivoting moment for many of us. We are being given an opportunity seldom offered so starkly, where the external conditions are ripe with sufficient upheaval to our habitual daily patterns, to face ourselves more fully.
With all due recognition of the grave danger, death, and destruction caused during this outbreak, it buoys me to reframe the Coronavirus as Mother Nature working in a miraculously intelligent way. She has brought the world to a screeching halt, not so subtly imploring us to "WAKE UP!"

What do we need to wake up to? On the macro level, it is pollution, climate change, social inequity, and every place we humans can do better for our planet and each other. On a micro level, in my humble opinion, what we need to "Wake Up!" to - is the very essence of our being, which is aligned with the rhythm of nature.

It is that part that doesn't rush because it trusts in the unfolding of life, that can breathe fully and deeply, anchored into Being-ness over Doing-ness.
In Chinese medicine it looks like the connection between the energies of the heaven and the earth, centered in the "Dan Tian", the area about three finger widths below and two finger widths behind the navel.
It is here we can choose to rest into Beingness, into the unfolding, into the trust. You can try it now. Place your right hand over your left, over your lower belly.

Just breathe. Just be. Notice the sensation of your breath as it enters and leaves your nostrils. Just. Be.
You have permission to rest. To feel what arises. Be it dark and heavy grief, or spinning vibrating fear, or sharp pain, or effervescent joy, or vast emptiness, or warm love, or any myriad of other emotions and sensations. From here we live fully, facing ourselves, finding our truth, and returning to our Being-ness. We get insight into our deepest values and the opportunity to align with what truly moves us and matters to us in this life.
I am grateful to be finding a balance between doing and being. From this resting place, I have been moved to do more work in the psychological - spiritual realm within myself, and with my spiritual teacher, and also to work with others in a uniquely-Juliana-kind-of-way.
Utilizing the 'extraordinary' meridians in Virtual Treatments with folks, I combine guided acupressure with life coaching / empathic sensing. This process allows people to face themselves more fully and to transform deep-seated patterns.
I have also been researching everything that has come out of China and globally around treating Covid-19 using Chinese and Western Medicine, and have thus far successfully treated 10 presumed-positive cases (ranging from mild dry cough to early-stage pneumonia-like symptoms) successfully with Chinese herbal remedies. In an effort to help as many people as possible with their wellness, I am regularly posting content here:
I invite you to like, follow, and share the page so you and your loved ones can receive the latest information I have on nutrition, herbs, supplements, and lifestyle choices to stay healthy amidst Covid-19.
If you are wanting customized care please contact me if you would like to book a virtual consultation.

Current offerings:



Psychological-Spiritual Realm Transformation:

Life coaching with Guided Extraordinary Meridian acupressure

Anxiety & Stress Buster:

Personalized, Guided "Emotional Freedom Technique" Tapping

Balancing the Body with Chinese herbal formulas and nutrition

(for all conditions, not just Covid-19)

Balancing the Body with Guided self-acupressure for physical ailments
In Service,
Juliana
Testimonials

(More reviews on

Yelp!

)
I'm a walking testimony! After one treatment with Juliana, I slept longer than in months! Other things began to respond better too. She's amazing!

I had my first ever acupuncture today with the amazing Juliana Kramer (thanks mama!). Juliana is so magical and intuitive and caring. My entire body feels relaxed for the first time in weeks and I am in a blissful mood. Bay Area friends, this is a beautiful act of self-care (especially with the craziness going on astrologically lately… if you are into that kind of thing). Go get you some acupuncture and get it with this lady!

Juliana gave me emergency acupuncture with a side of wonderful life coaching – I have to say, not only was it a gift for me that she was available and willing when I needed it, the work was also the bomb. Too bad she's on the other side of the country for me, lucky for you!

I had been struggling with ongoing discomfort and pain when swallowing and talking for over eight months, having first been diagnosed with an ulcerated larynx. After resting my voice a month, the ENT doctor did another scope of my throat and assured me my larynx had healed, but the pain continued. I tried all sorts of conventional ways of treating my sore throat, and got a second opinion from another ENT doctor, who ultimately told me, "You simply have to learn to live with the pain."

Right from the start [of acupuncture treatments with Juliana] I felt a distinct lessening of the severity of pain in my throat. After three treatments I no longer had to take Advil to relieve the ongoing discomfort or ache in my throat, and my emotional outlook had brightened to the point of no longer feeling depressed or worried about the condition. Now I no longer make my throat pain the focus of my life and am able to see friends and talk for short periods without that severity of stabbing pain in my throat after. I have every confidence my condition will continue to improve, and my general overall health has improved, as well, plus I'm sleeping more deeply. Having the acupuncture treatments has opened a window of hope for me.

Juliana is amazing! I highly recommend her for acupuncture and massage!

I found her back in July when I was searching for an "emergency" massage on the yelp pages. After a couple of years of sleep deprivation and lack of self-care (thank you motherhood) I had a hit a wall and could not take the discomfort I was experiencing for another second! Turns out I was also dealing with an ovarian cyst that was adding to my discomfort.

Juliana is incredibly intuitive and attuned to energy in the body. I don't mean to sound all woo-woo, but she knew exactly where I was hurting, how I needed to be massaged and all the right channels to stick her magic needles. She is also warm, grounding and holds a safe container, which is just what this exhausted and physically taxed mama needed to release the stress and trauma from her body!

I've been seeing her since then (she supported me through surgery and recovery and now helps me deal with my chronic body stuff related to scoliosis and modern life). Her sessions (I do both acupuncture and massage together) always leave me in less pain, more relaxed, and feeling happy to exercise self-care! I sleep better, digest better and pay more attention to my health and well being since I began care with her. She's my therapist on multiple levels ;)… her personality and energy just feels safe, non-judgmental and nurturing to me.

Also if you you're just looking for an amazing, deep, strong massage that melts the tension from your body, she can deliver!