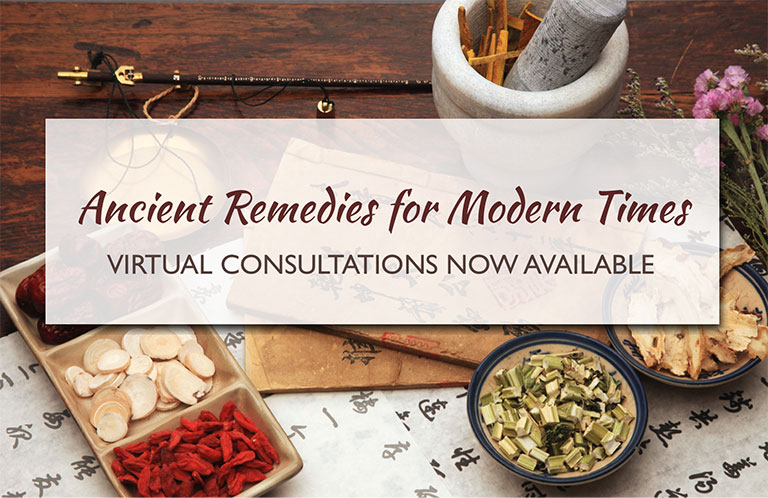 Medicine from the Heart for Challenging Times
Getting Real & Connection Medicine

Dear Patients,

I am thinking of you and holding you with care during this extended time of tumult. The grief, outrage, and subsequent movement to dismantle systemic oppression and racial inequity is profound and long overdue.  With this necessary fight comes intensity. On top of the already existing intensity of being in a pandemic.

I am in an ongoing inquiry - in addition to receiving acupuncture, how can we feel centered amidst the intensity?

One answer is - we don't. We allow for the big emotions to unfold and give ourselves permission to feel, fully and deeply, to be unhinged, uncentered, ungrounded - to accept it all as inner waves. A therapist friend of mine, in reflection of what she has been seeing with her clients, said this:

"We are all holding so much that a jar of pickles dropping is enough to push us over the top!"

So, you are invited to settle into the knowing that YOU ARE NOT ALONE, and that you get to call, "JAR OF PICKLES" at any time.  You get to cry over spilt milk. It's ok.  You have permission to feel lonely, sad, hurt, frustrated, angry, tired, inadequate, rageful, fearful, or whatever is present.  It's ok to allow lightness through too - joy and laughter are good medicine. You get to feel it all, without shame or guilt! To be clear, feelings are valid any time, but in particular right now you may have more wildly changing emotions than usual, and so compassion is paramount.

First, we find this compassionate-gentle-kindness for ourselves, then for others, and ultimately, the world.  In this way, sitting alone, we can be connected to Source, and from this place we can extend our hearts out, filling the world, and like magic it loops back energetically and keeps us nourished and grounded, with vital energy to be in our purpose in the world.

A particularly notable meditation practice for this outward expansion, and nourishing feedback loop, is called Metta (Loving Kindness) Meditation. It is the great antidote to fear, loneliness and disconnection.

In practicing this meditation I have found an easeful return to the still point within, and with more access to love and the capacity to emanate it outward to all, and a feeling of connectedness despite the physical distance. Real Connection - this is the medicine that nourishes the heart, giving strength to the spirit.

Here is a link to one version of the Loving Kindness Meditation. I like it because of the space and quiet between the guided words that allows for me to sense more deeply into my internal state, and think about who I am sending the intentions of my heart toward - and by the way - you all made the list!

Clinic Update: Open as of June 8, 2020

It is with a grateful heart I return to serve our community, with needles, herbs, moxibustion, health suggestions, and of course the medicine of connection, to help you ground and feel nourished amidst this tidal wave of grief and change. We have extensive new protocols in place to maintain a safe environment for us all. There will be a detailed email (that is important to read thoroughly) sent to everyone who books with what to expect, and how to prepare for a visit within this new paradigm of treatment. Please email or text to book an appointment.  Thank you in advance for your cooperation and patience as these changes are implemented.

With love and care, and looking forward to a renewed in-person connection with you,

Juliana
Testimonials

(More reviews on

Yelp!

)
I'm a walking testimony! After one treatment with Juliana, I slept longer than in months! Other things began to respond better too. She's amazing!

I had my first ever acupuncture today with the amazing Juliana Kramer (thanks mama!). Juliana is so magical and intuitive and caring. My entire body feels relaxed for the first time in weeks and I am in a blissful mood. Bay Area friends, this is a beautiful act of self-care (especially with the craziness going on astrologically lately… if you are into that kind of thing). Go get you some acupuncture and get it with this lady!

Juliana gave me emergency acupuncture with a side of wonderful life coaching – I have to say, not only was it a gift for me that she was available and willing when I needed it, the work was also the bomb. Too bad she's on the other side of the country for me, lucky for you!

I had been struggling with ongoing discomfort and pain when swallowing and talking for over eight months, having first been diagnosed with an ulcerated larynx. After resting my voice a month, the ENT doctor did another scope of my throat and assured me my larynx had healed, but the pain continued. I tried all sorts of conventional ways of treating my sore throat, and got a second opinion from another ENT doctor, who ultimately told me, "You simply have to learn to live with the pain."

Right from the start [of acupuncture treatments with Juliana] I felt a distinct lessening of the severity of pain in my throat. After three treatments I no longer had to take Advil to relieve the ongoing discomfort or ache in my throat, and my emotional outlook had brightened to the point of no longer feeling depressed or worried about the condition. Now I no longer make my throat pain the focus of my life and am able to see friends and talk for short periods without that severity of stabbing pain in my throat after. I have every confidence my condition will continue to improve, and my general overall health has improved, as well, plus I'm sleeping more deeply. Having the acupuncture treatments has opened a window of hope for me.

Juliana is amazing! I highly recommend her for acupuncture and massage!

I found her back in July when I was searching for an "emergency" massage on the yelp pages. After a couple of years of sleep deprivation and lack of self-care (thank you motherhood) I had a hit a wall and could not take the discomfort I was experiencing for another second! Turns out I was also dealing with an ovarian cyst that was adding to my discomfort.

Juliana is incredibly intuitive and attuned to energy in the body. I don't mean to sound all woo-woo, but she knew exactly where I was hurting, how I needed to be massaged and all the right channels to stick her magic needles. She is also warm, grounding and holds a safe container, which is just what this exhausted and physically taxed mama needed to release the stress and trauma from her body!

I've been seeing her since then (she supported me through surgery and recovery and now helps me deal with my chronic body stuff related to scoliosis and modern life). Her sessions (I do both acupuncture and massage together) always leave me in less pain, more relaxed, and feeling happy to exercise self-care! I sleep better, digest better and pay more attention to my health and well being since I began care with her. She's my therapist on multiple levels ;)… her personality and energy just feels safe, non-judgmental and nurturing to me.

Also if you you're just looking for an amazing, deep, strong massage that melts the tension from your body, she can deliver!